Online Customer Management System
Dynamic Inventory is a customer relationship management system that bridges the gap between products and the customers who need them.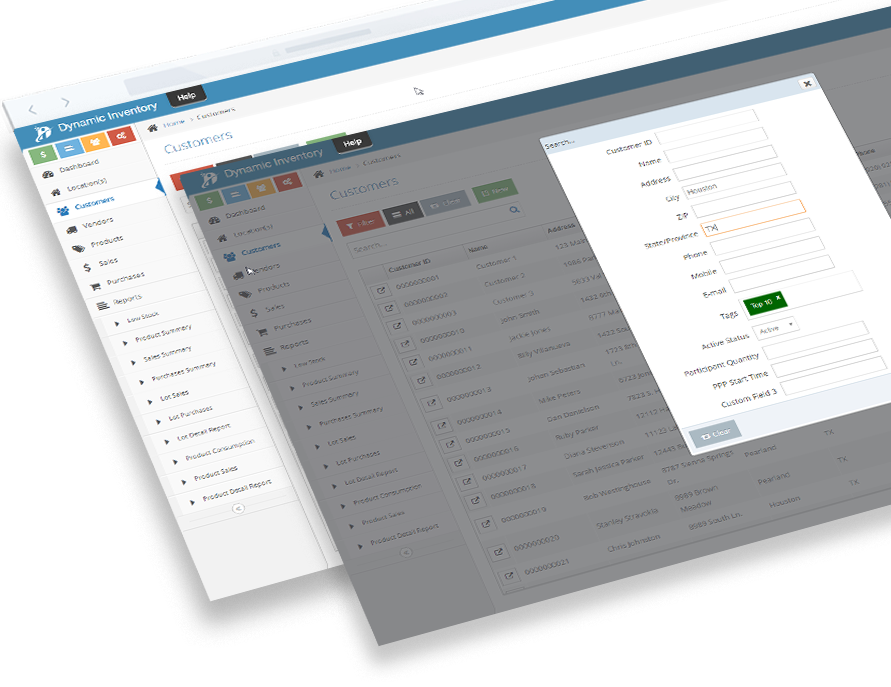 I think we can all agree that without customers, we would have no business. Keeping your customers and their products in order is key to giving quality customer service and maintaining healthy, long-term customer/client relationships. Customer service is not just a matter of answering phone calls, placing orders and handling problems. Customer service is also about preventing issues instead of just reacting to issues. The more information you have, the more prepared you are for any situation. Dynamic Inventory is not just a robust inventory system. It is also a customer relationship management system that bridges the gap between products and the customers who need them. You are able to research sales and product-specific data while viewing a customer record. The customer module in Dynamic Inventory is a miniature Inventory CRM with all the standard features of a more robust, and entirely customer-focused solution.
What Is Customer Relationship Management (CRM)?
Current and potential customers need to be nurtured. It's important to know if someone has purchased from your business before, or if they are just shopping. The interactions your team has with its customers should be recorded to obtain insights. A customer relationship management system or CRM organizes all your important customer data into one place.
Personal Information
Basic data such as names, phone numbers and addresses are a given with any CRM. We take it a step further and allow you to capture a customer's preferences and sales history, and even assign special pricing to them.
History
Train your team to take notes every time they touch a customer record. These valuable interactions can uncover deep and meaningful data.
Concerns
Do you have a great customer who should be treated special? Every business has at least one nuisance customer that has recurring problems. Flag these customers using our colored tags feature.
Must Have Features To Stay Ahead
Browse some of the features in addition to customer management that can help give you the edge.
Benefits Of Our Customer Relationship Management Product:
Robust Search and Filtering
Find customers by customer ID, name (full or partial), address, custom fields and many more options. If an inbound call from your customer comes in, find their information within seconds before they can finish a sentence.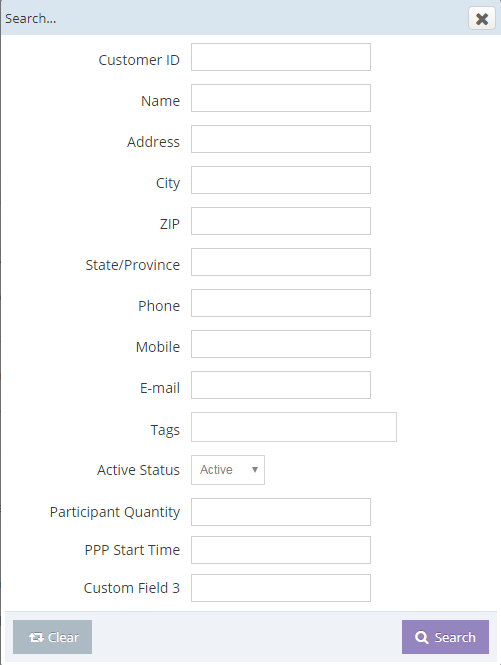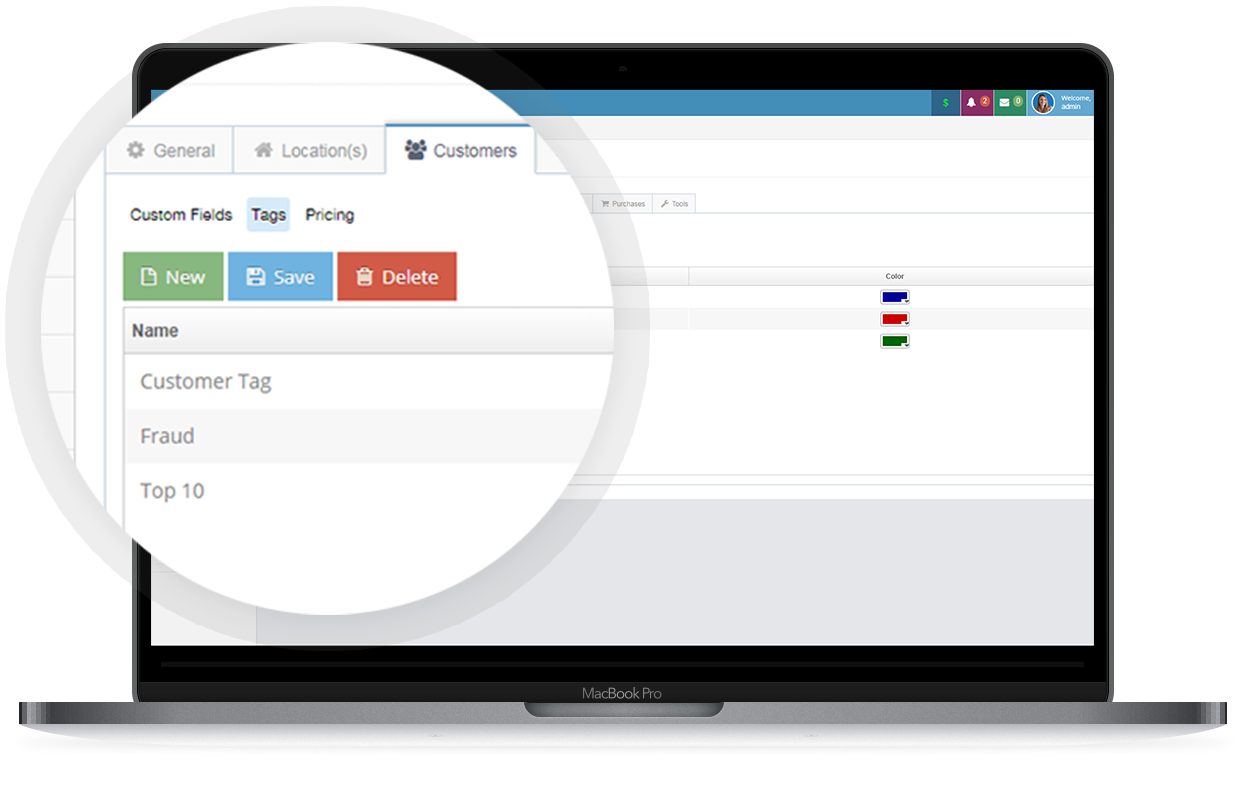 Comprehensive Customer Details
Capture all details to maximize future searching. Visualize customers with tags that you define. Assign products, discounts, specific taxing schemes and remarks that are customer-specific.
View Pricing and Sales At A Glance
Order and assign products to your customers in seconds. Reduce cancellations, chargebacks and backorders with this real-time inventory stats. Give accurate sales status updates to your customers with confidence.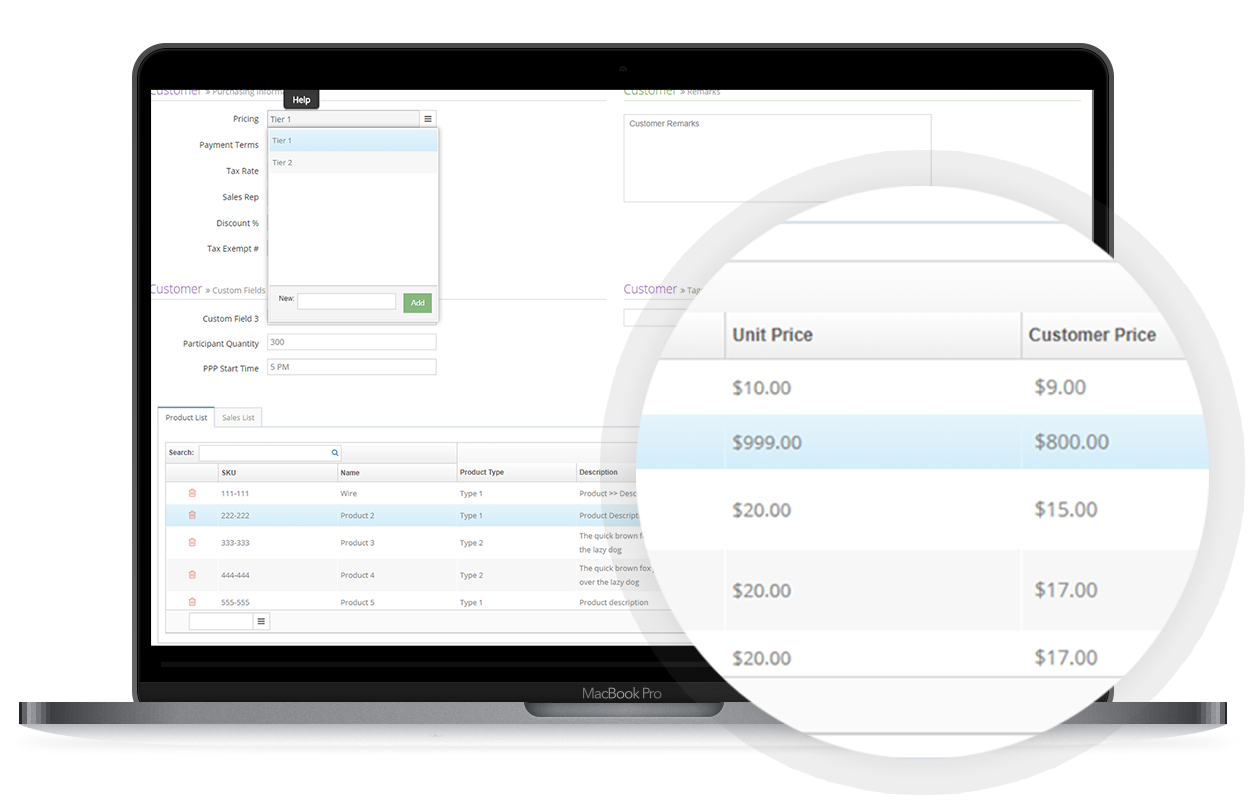 What Are Customer Relationship Management Services?
Dynamic Inventory takes customer satisfaction and management just as seriously as you do. The three worst things to say to a customer are the words "no", "can't" and "I don't know". Dynamic Inventory makes those answers a thing of the past. We place a heavy emphasis on user experience, so nothing about this software should ever be hard to use or hard to do. Give your customers outstanding service by referencing their customer records in Dynamic Inventory before you interact with them. Today might be their birthday, or, better yet, they may have spent over $10,000 with you. We know that every detail counts when trying to make your customers feel special.
It's really easy to figure out how to operate. I jumped in and learned no problem. Specifically the order process is laid out very nicely in sort of a wizard fashion that helps prevent mistakes which I like a lot. Also the customization options are one of the main selling points for me.

Tammy Becker Tammy's Country Cafe

I like that I'm instantly reminded to purchase tires when my stock fell below a certain threshold. I thought it was really cool that I could set the the threshold for each individual tire line I sell. Smart thinking!

Nate Diaz Brookside Tires

Custom Fields and Tags solved all my problems. The support team was very responsive to my questions.

Jerry Westinghouse Houston Computer Parts
Features Of Dynamic Inventory's Customer Management Tool
Search and Filter Multiple filters including status, order, location, customer, and date. Sort by quote total, invoice total, payments, and fulfillment phase. Search across text added to notes on the sales order.
Custom Fields Define custom fields to be used as placeholders for text that needs to be captured across all sales.
Tags Define labels and colors using tags to more quickly identify which sales orders need attention from the main search screen.
Notes Record notes describing communication that has taken place with each customer for a clearer picture during future interactions.
Enhanced Addresses The custom fields defined in the sales module can assign addresses to customers. Automatically populate order details based on the selected address.
Product Preferences and Pricing Assign products to customers within a single tab to group their preferred products. Define special pricing groups for each customer based on the products assigned.
Sales History View a list of all sales orders that have been placed against the customer, and the order total. Open the order right from the customer record.
Active/Inactive Archive customers that you no longer do business with, or that you want to prevent orders to. Reactivate them at your discretion.
Customer Reports View customers that purchased specific products from specific locations using the lot sales report. Print, email,or export to excel. The lot sales report is handy for defective products and recalls.
Frequently Asked Questions