Warehouse & Multi Location Management Software
Whether you have a small stockroom or large warehouses in various locations, Dynamic Inventory can keep track of all your products, no matter how big, small or complex.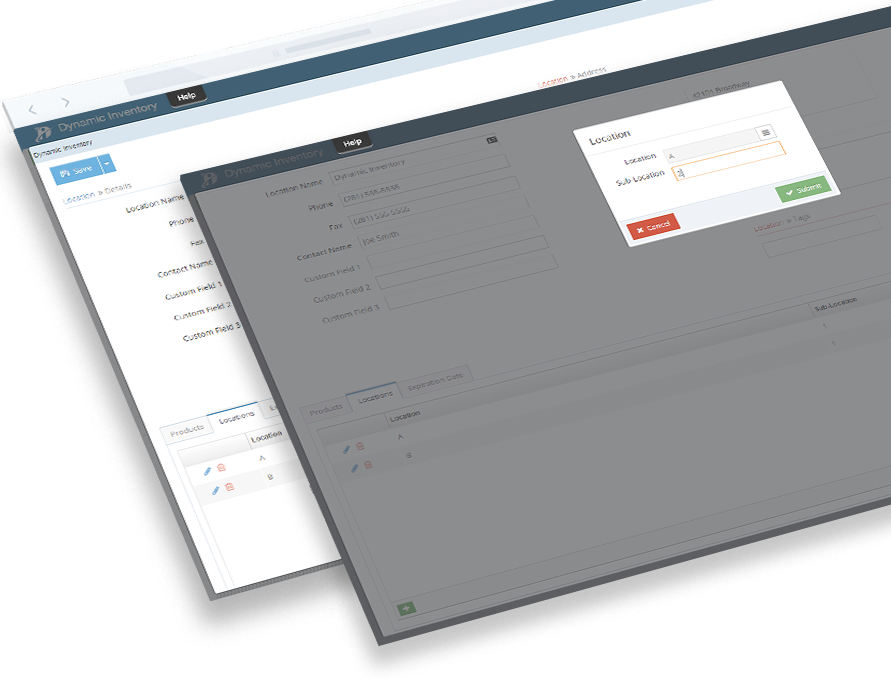 Warehousing and inventory management are what our system is centered around. We are the Rolls-Royce of inventory tracking systems with all the bells and whistles. Knowing what you have, where it is located and how much it costs can be the difference between profit or loss for a business. Whether you have a small stockroom or large warehouses in various locations, Dynamic Inventory can keep track of all your products, no matter how big, small or complex. Get product information within seconds and stay on top of your inventory with one of the many powerful product management features in our system. We offer a tried and true location management software that is sure to turn any warehouse mess into an organized success. There are plenty of ways to set up and capture your data from location to location and we make it easy for you to visualize stock levels across your entire organization. Any business, no matter how small or large can benefit from our flexible feature set. Maybe your warehouse is really a van, or a fleet of vehicles? Maybe you don't have warehouses, but many different retail locations? Even if you are just a mom and pop shop you will find that features like custom fields, tags and application labels can take your operations to the next level after you take our system for a spin.
What Is Product Tracking?
The phrase, "Sorry, we ran out of that" has no place in a business where profit is determined by small margins. Product tracking refers to the daily observance of all the different products an organization is responsible for. A good product tracking system helps you capture the who, what, when, where, how and why of a product within a location, or group of locations.
Unique Identifier
It's crucial that there be at least one number, or combination of letters/numbers that identifies a product from all other products within a software. We offer several ways to record unique identifiers including barcode, SKU, UPC, and more.
Location
The physical place where products are stored. Multilocation inventory management means you can define all stores, locations and sub-locations where a product is stored.
Stock Level
Granular detail of how much stock is available overall and at each specific location. Use your warehouse barcode scanner to quickly display stock levels.
Features To Keep You Organized
In addition to maintaining order at all of your locations these features will help streamline your processes.
Benefits of Our Warehouse Management Software:
Dynamic Inventory is the no-brainer solution to your warehouse woes. Fully-loaded fulfillment features help you adhere to inventory tracking standards such as LIFO, FIFO and weighted average costs. Let Dynamic Inventory become your source for cost of goods sold.
Go Three Levels Deep With Locations
Define stores, locations and sub-locations with parent/child relationships. Adjust and transfer stock between each location, and view numerous details about which products reside within each, their stock levels, history and more.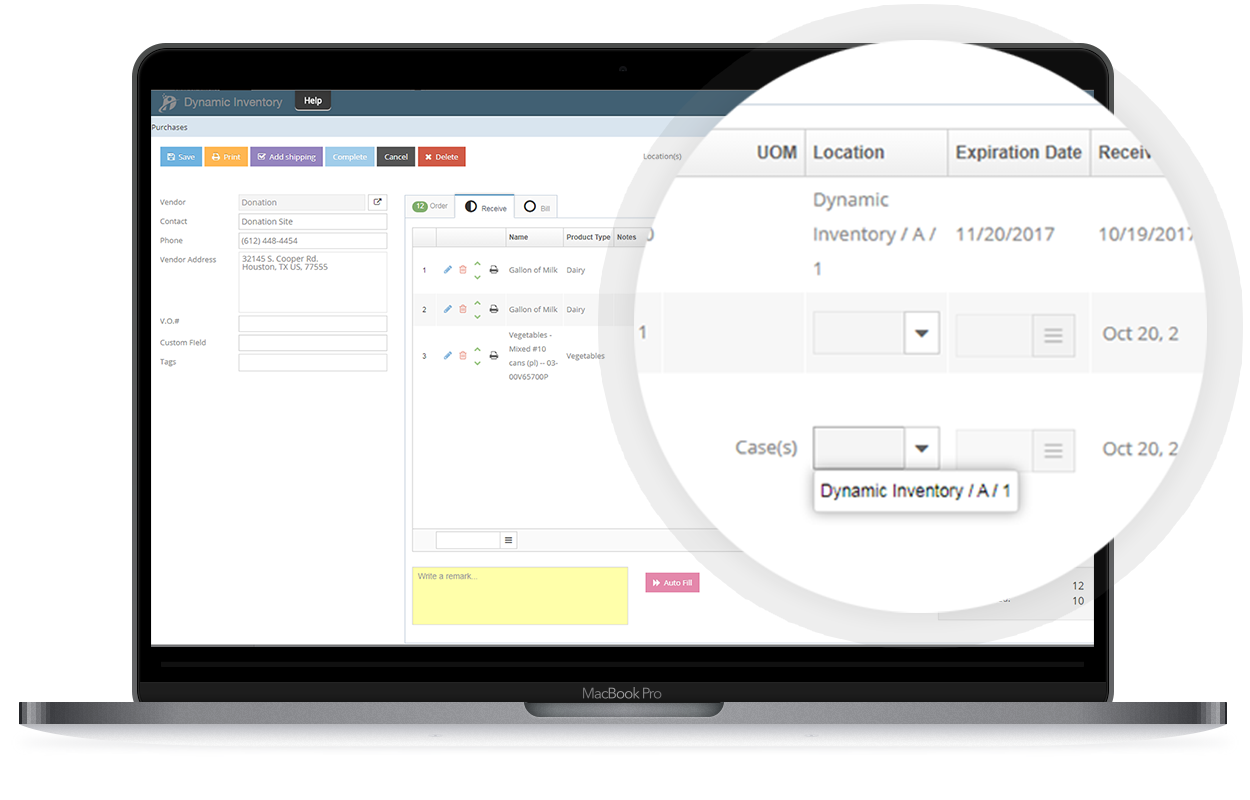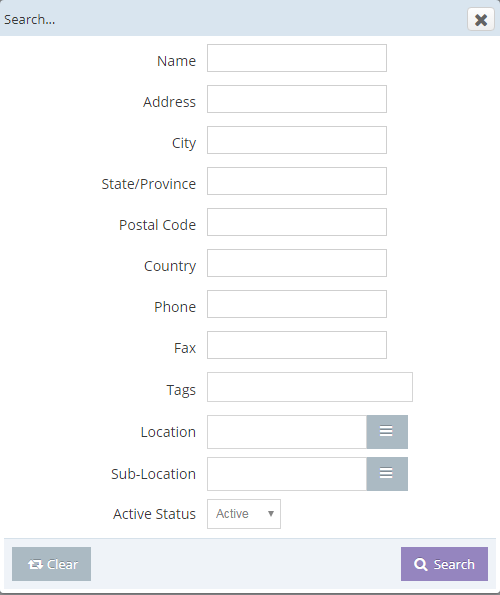 Advanced Search and Filtering
Find items by name, SKU, Unit Price and Tags. Pre-defined tags are useful for certain product types or other classifications you desire. When time is of the essence, searching for products is critical. You can also search and filter on stores by location/sub-location.
Last In/First Out and First In/First Out
Depending on the type of business you operate you might institute LIFO or FIFO accounting methods. If dealing with perishable goods like food, it might make sense to sell older items nearing expiration first (FIFO). While other businesses, like lumber yards, it might make sense to sell newer items off the top of the pile (LIFO).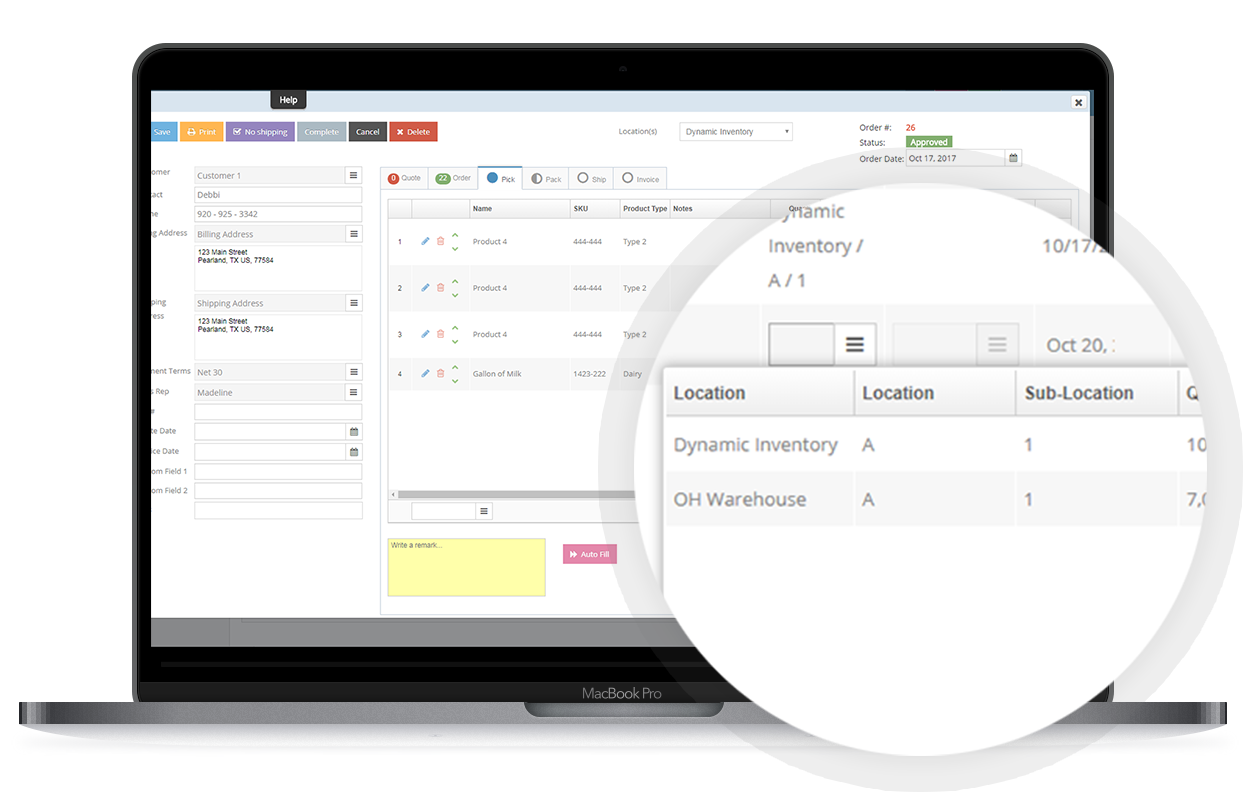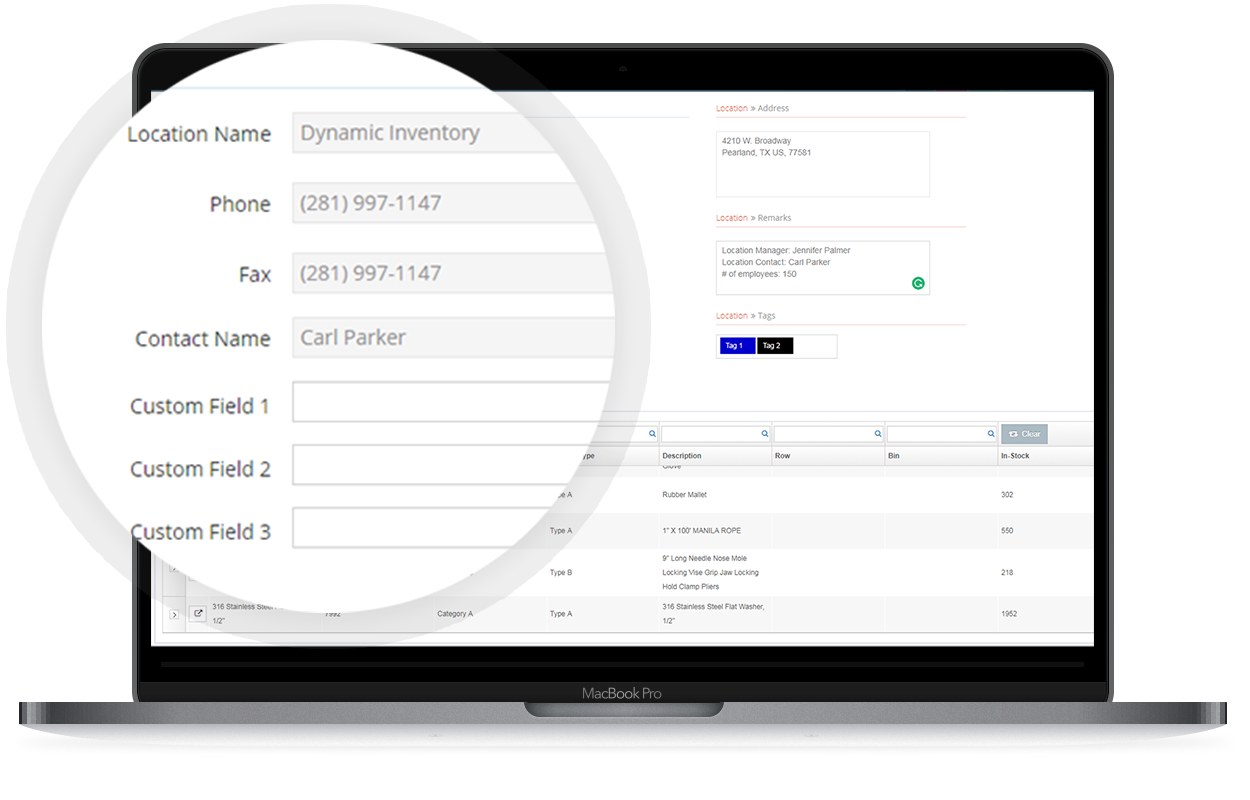 Print, Peel, and Stick Barcode Labels
Add your own barcodes, or generate them automatically by scanning the existing barcode or UPC of a product. Scan and print barcodes using any barcode scanner or label printer. We are happy to recommend scanners/printers that we have tested extensively as well.
Why Use Online Tracking Systems?
Excel is a wonderful program, but if you are still using offline spreadsheets to track your inventory, you're living in the dark ages. Upgrade your system immediately, and discover the wonders of a totally web-based online tracking system. Access inventory levels in real-time from any computer or device with a browser. Real-time inventory tracking gives you up-to-date information on products and their locations within your warehouse. View in-stock quantities, average cost per unit, current sales and current purchases, and even track which users are currently logged into the system. There are many benefits of cloud-based inventory tracking, and very few disadvantages. Dynamic Inventory's web-based architecture makes product management quick, easy and agile. Host it locally and enjoy remote access via a VPN connection to your office, or host Dynamic Inventory affordably with one of our highly-recommended web hosting solutions. No matter how you need to access and manage your products, they are just a few clicks away with Dynamic Inventory.
It's really easy to figure out how to operate. I jumped in and learned no problem. Specifically the order process is laid out very nicely in sort of a wizard fashion that helps prevent mistakes which I like a lot. Also the customization options are one of the main selling points for me.

Tammy Becker Tammy's Country Cafe

I like that I'm instantly reminded to purchase tires when my stock fell below a certain threshold. I thought it was really cool that I could set the the threshold for each individual tire line I sell. Smart thinking!

Nate Diaz Brookside Tires

Custom Fields and Tags solved all my problems. The support team was very responsive to my questions.

Jerry Westinghouse Houston Computer Parts
Product Tracking Features In Dynamic Inventory
Multiple Identifiers A unique identifier is required for every product, but you can change the unique identifier label to anything that fits your business. Along with this unique identifier, you can use barcodes or any number of custom fields to track your products.
Multiple Locations Locations management at its finest. Partition your system to use one or all of the locations you operate out of, including warehouses, service vehicles, retail storefronts and more.
Tags Define labels and colors using tags to more quickly identify which locations should stand out on the main search screen.
LIFO/FIFO Choose exactly which products should be sold next using a combination of our lot code feature and LIFO/FIFO accounting.
Location Based Reports Generate inventory reports by location using the store filter. Additionally, use the location filter to view products/sales/purchases pertaining to one or multiple locations.
Frequently Asked Questions