User Access Management Solution
No one handles user permissions better than Dynamic Inventory. We built a user permissions interface with security, simplicity and accountability in mind.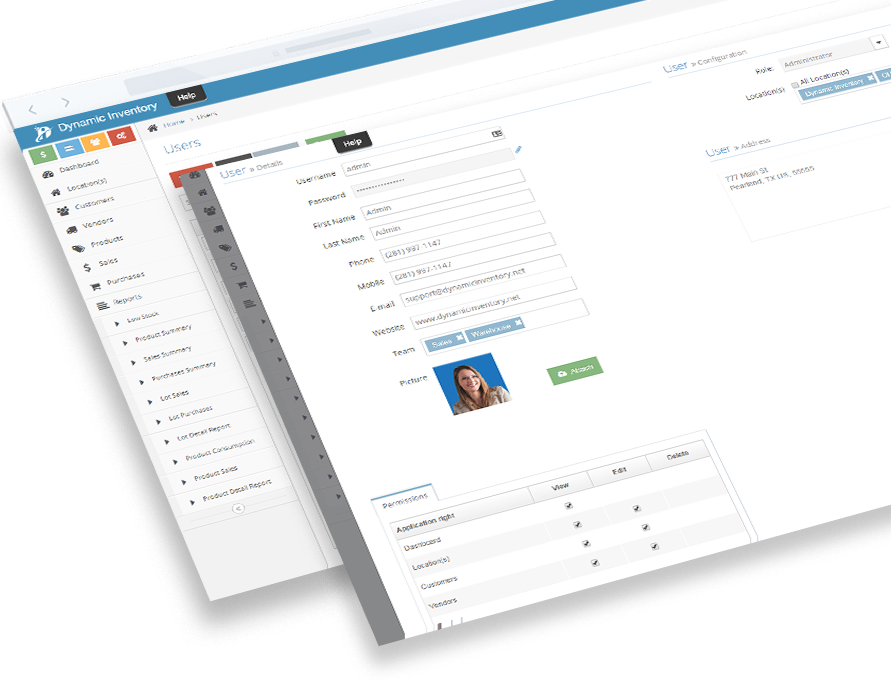 No one handles user permissions better than Dynamic Inventory. We built a user permissions interface with security, simplicity and accountability in mind. Never worry what a user has access to, and what they can and cannot do ever again. Unlike other inventory management systems, Dynamic Inventory does not allow you to delete a user once added. Instead, you can mark a user "inactive," thereby taking away their access while maintaining an accurate history for research, tracking or future auditing purposes. Add users in seconds along with a photo of that user, if you would like. Have a user that has been promoted or transferred? No problem! Changing an employee's role, their department or their access level is easier and faster than adding them. Password resets can be done quickly and within any rules or protocols your company has in place. Make any user "Inactive" with a simple click. With User Permissions by Dynamic Inventory, all your users will only see what you want them to see. This is a feature that comes right out the box. Other inventory management software suites either do not have this level of user permission access or charge exorbitant hourly fees to customize these options.
How Do You Control User Access?
Managing which users should have access to particular modules or screens within a software system starts with grouping users together via job functions. After similar users are identified within the application, the next step is to configure whether these grouped users should be able to create, update or delete certain objects. Finally, there might be one-off users who need more control or less control depending on their specific responsibilities. For example, a super admin might need access to every right, including non-standard ones. On the other hand, an assistant or third party user should not have access to mission critical data, so they should be restricted more than the normal role.
Users
People within an organization who have access to the system. In Dynamic Inventory, we group users with similar job duties under an umbrella called Teams.
Roles
Positions within an organization that have similar, if not exactly the same, duties and responsibilities. We have an admin, user and consignor role in our system.
Rights
The actions a user would take to affect an object within the system. View/Edit/Delete are common actions that can be found across all modules in our software.
Features That Improve Efficiency
Enable your users to become experts on the various modules within the system.
Benefits Of Our Access Management Solution:
Role-Based User Access
Assign roles to any user from administrator, standard user or consignor. Each role includes a default feature set with the functions exclusive to that user's operations.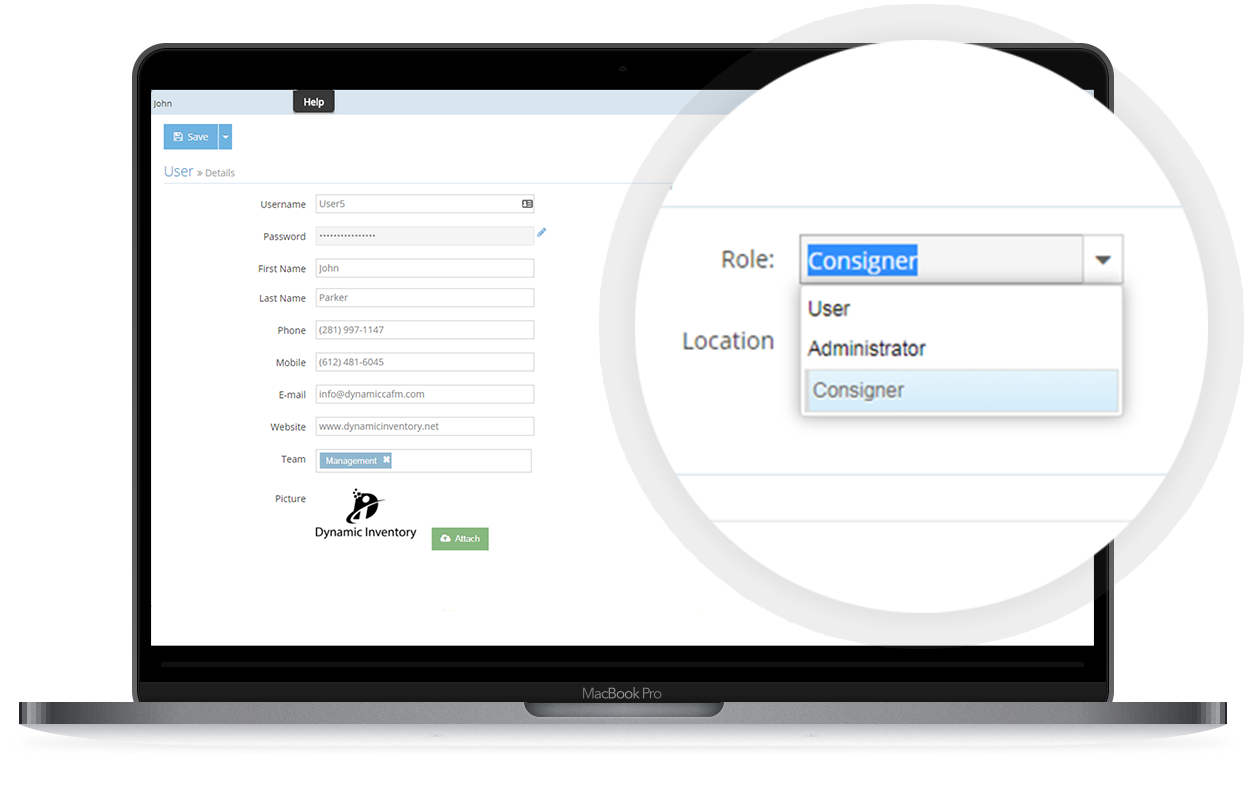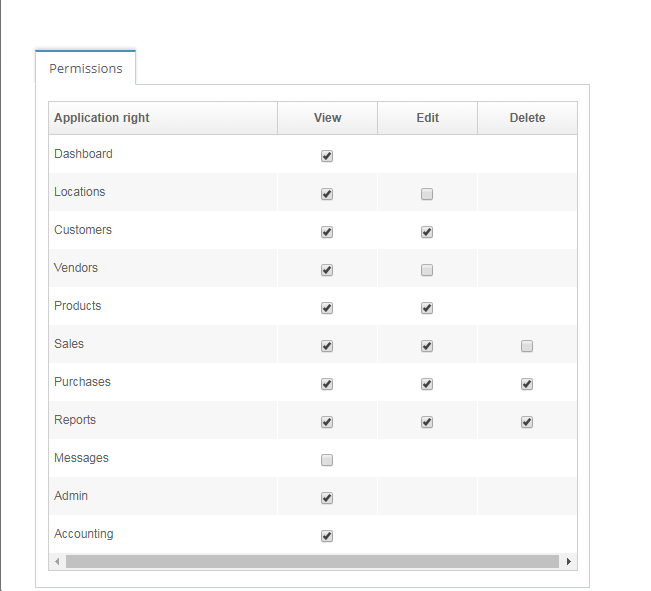 Granular View/Edit/Delete For Each Module
Add specific permissions to your users. This gives your administrator the granular level of control other inventory management software seems to lack.
Hide Sensitive Information Via Store
Control the access level even more by selecting the stores/warehouse locations your users are associated with. Prevent users from viewing data from other locations they have no involvement with.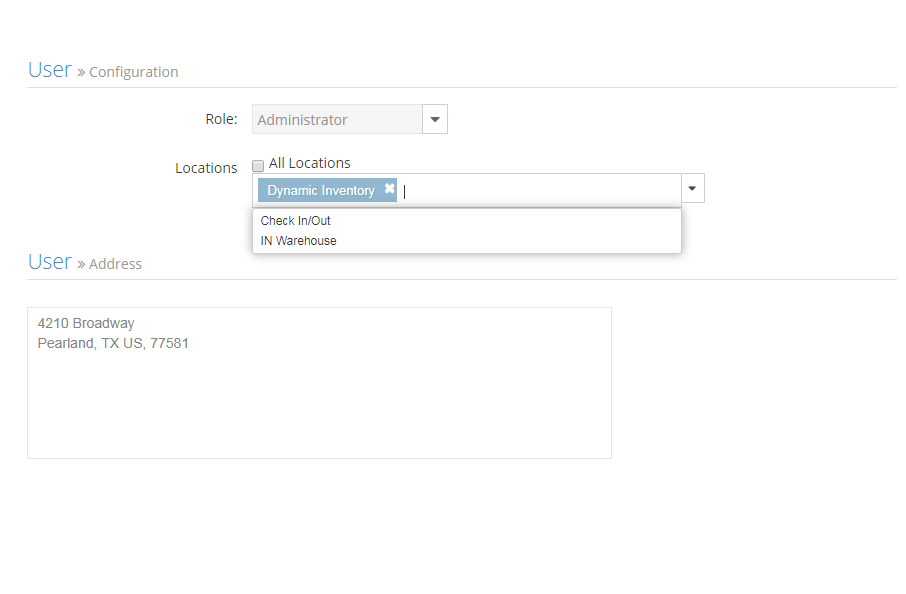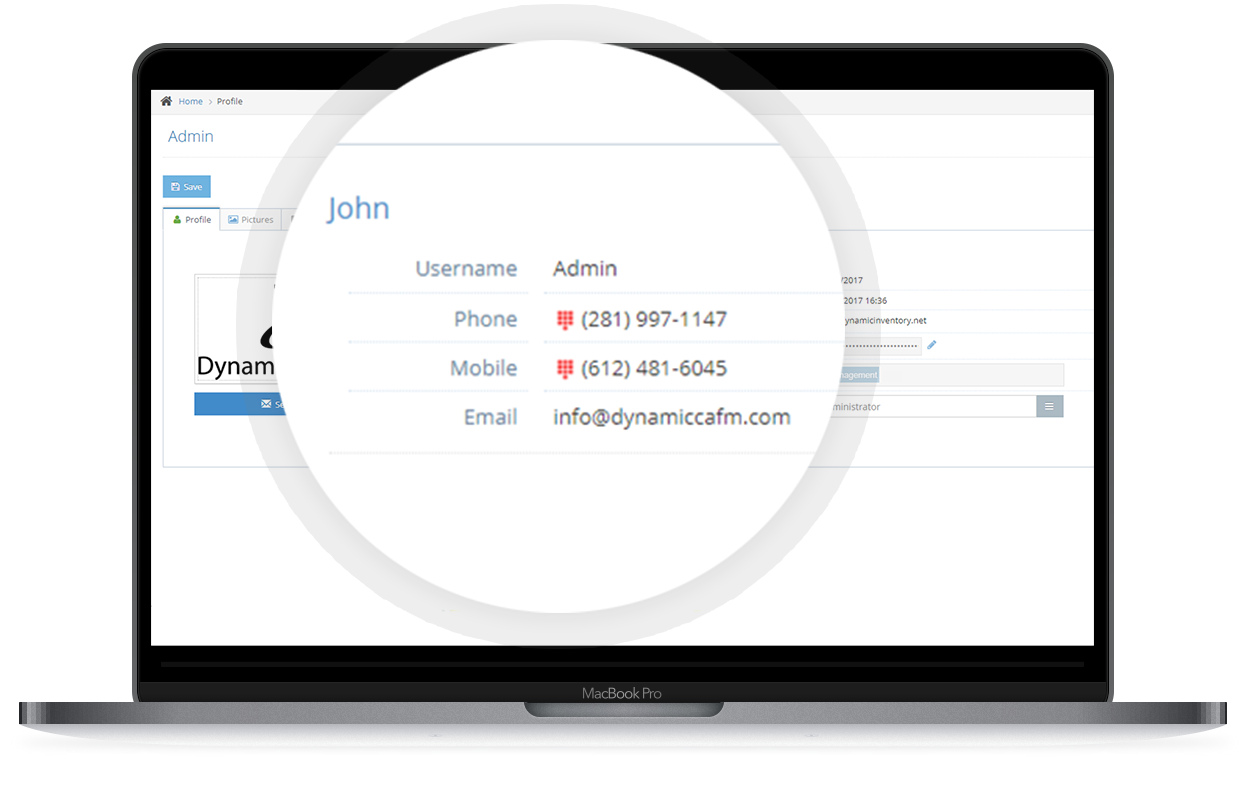 Total Control Via Admin Role
Kick permissions to the curb altogether with the admin role, or choose a responsible team member to take ownership over permissions and assign them accordingly as the admin.
What Is A User Profile?
Within software systems, a user profile typically consists of an avatar and personal information about the user. Often, users are able to reset their passwords via the profile screen. User account security can also be controlled by an admin, but a general rule of thumb is to never store passwords as plain text. This is why you typically see a series of stars, dots or empty sets for the password field. Have you ever lost your password to login, and then asked your IT administrators if they can tell you what your password is? You might have been shocked to realize they don't know your password. A good identity access management solution requires a password reset be initiated with some type of user authorization to regain access. User preferences, settings and admin tools are other common functions found on the user profile screen. Users can control their experience throughout the system without the help of an admin. In Dynamic Inventory, we have a way for users to communicate with other users of the same team via internal messaging. We've also enriched the user profile with an attachments section for storing important documents/images that are relevant to one's job.
It's really easy to figure out how to operate. I jumped in and learned no problem. Specifically the order process is laid out very nicely in sort of a wizard fashion that helps prevent mistakes which I like a lot. Also the customization options are one of the main selling points for me.

Tammy Becker Tammy's Country Cafe

I like that I'm instantly reminded to purchase tires when my stock fell below a certain threshold. I thought it was really cool that I could set the the threshold for each individual tire line I sell. Smart thinking!

Nate Diaz Brookside Tires

Custom Fields and Tags solved all my problems. The support team was very responsive to my questions.

Jerry Westinghouse Houston Computer Parts
User Permission Control Features
Default Roles Assign people with access to one of the various roles within the system including user, consignor and administrator.
Teams Assign users to one or more teams, and control who is allowed to message one another.
Store Restrictions Add one or more stores to a user to manipulate the products, stock levels, sales and purchases they are able to update.
View/Edit/Delete Complete control over viewing, editing and deleting within all major modules including stores, products, customers, vendors, sales and purchases.
Active/Inactive Locate all users within seconds, and deactivate/activate users with one click to take control over user security.
Order Print Outs Print or Email sales quotes, sales orders, pick lists, packing slips, invoices, and receipts.
Sales Reports View/sort/filter on sales by product, sales summary, and lot sales reports. All reports can be printed, emailed, or exported to Excel.
Frequently Asked Questions