Typical warehouses handle the storage of goods, facilitating easy management of incoming and outgoing products. A fulfillment center does all of this and far more, by handling, picking, packing, and shipping products to your customers.
As your business grows, managing an unexpected influx of orders can create a logistical nightmare for your team to handle. You may need to think about outsourcing some fulfillment work to a logistics company that stores and organizes goods to fulfill orders quickly. A fulfillment center manages all aspects of the inventory on behalf of a business at a small price. It's commonly used by e-commerce stores that want to reduce warehousing costs and reach out to customers in far-off areas without straining internal resources. 
Some large companies, like Amazon or Zappos, for example, have their own fulfillment centers. These companies can justify the cost of handling fulfillment because of their size and supply chain acumen.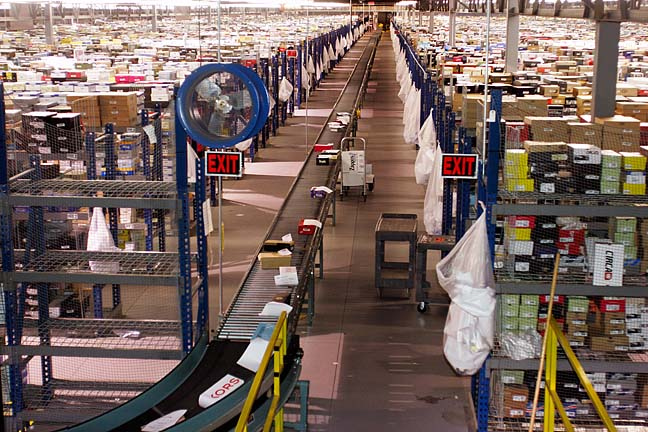 So, what happens at a fulfillment center revolves around the fulfillment of an order – the storing, packaging and shipping. With such services, growing businesses can be relieved of time-consuming inventory tasks that often lead to late shipping or shipping mistakes. 
Who Is a Fulfillment Center For?
Fulfillment centers are sometimes referred to as Third-Party Logistics (3PL) companies. They are ideal for every business that doesn't have the capacity to handle warehouse management, but wants to enjoy the benefits of modern inventory management. 
Customers' increasing demands regarding where, when and how orders should be fulfilled has pushed up competition and costs of carrying inventory, which puts more pressure on logistics and transportation. In fact, big retail stores like Amazon and shipping companies like UPS are piloting drone delivery programs to promote rapid and instant shipping of products. But until we get there, fulfillment centers will still be our best options for outsourcing inventory management.
You can take advantage of these inventory management centers if you are:
A manufacturer or a retailer who doesn't have enough storage space for your products
A retailer who wants to streamline the inventory management process, but does not have the necessary human and financial resources
A business that desires to deliver to customers more easily
An enterprise that would like to concentrate on core business tasks
Any business that is keen on reducing costs that are associated with the inventory management process
Usually, shipping products overseas comes with additional costs. 3PL companies enjoy the economies of scale, which is why it's cheaper to ship products through them rather than doing it yourself. There are legal regulations to follow and several documents to fill out first, but ultimately, fulfillment centers lift off this burden from your business.
Benefits of Fulfillment Centers
Your multi-channel marketing techniques are beginning to pay off and soon, you realize that you have too many sales orders to manage compared with what's actually in your inventory. Fulfillment centers use inventory management software to manage your inventory and ensure that you get notifications whenever you reach your reorder point. Outsourcing fulfillment is an affordable option that enables businesses to have tighter control over the inventory process.
Manufacturers may send their products directly to 3PL stores. Some retailers also may ship them directly from the manufacturers to fulfillment centers. But if you're planning to add more product lines in the future, your business may require a bit of logistical restructuring, which can drive up the inventory costs. Fulfillment centers allow businesses to add/subtract products with no additional costs. For entrepreneurs building their companies for the future, 3PL is an ideal choice as it fosters scalability and flexibility.
3PL corporations can negotiate with shipping companies for fair shipping costs because they have huge volumes of goods and provide constant business for them. Individual stores may lack this leverage. Hence, with order fulfillment centers, you can ship products to customers at a lower cost. In fact, you can run campaigns such as free shipping without feeling the financial pinch.
In addition to reduced shipping costs, businesses can channel cash toward other projects. If your business is significantly influenced by seasonal order fluctuations, fulfillment centers handle these vicissitudes with more flexibility than you could alone, because that's just what they do. These centers allow you to operate at low costs during peak and off-peak sales cycles. You have a peace of mind when you can keep product management costs manageable when sales orders are at their lowest.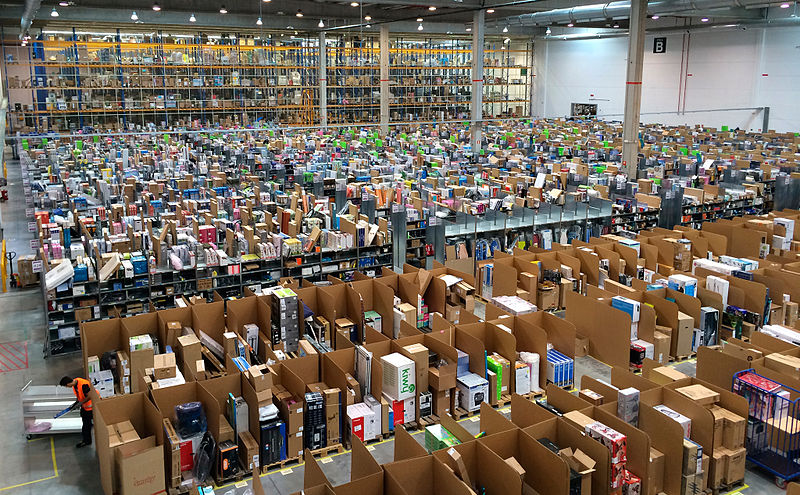 It makes economic sense to outsource warehousing and transportation services if your products are destined for multiple locations. With multiple location software, you can keep track of your products wherever they are until they get to your target customer.
If you're a dealer in industries such as fashion, food or electronics, that experience high order return rates, fulfillment centers are great because they'll receive and restock your returned product and get it ready for the next sales order – well, provided it has no issues.
Your job is just to refund the customer or help them choose another product. These centers use the latest warehouse management systems (WMS) to process returns and place the products back in the stock.
 While you may not have the capability to do so, fulfillment centers have the required infrastructure to ship your products to a person's doorstep. Since these centers make use of cross-docking, they easily break down goods into smaller categories based on their destinations, thus reducing on-hand inventory costs and shipping time.
What We Think of Order Fulfillment Centers
We think tracking and management inventory right from packing to shipping to handling returns can be an uphill task for startups and small brick and mortar stores.
Fulfillment centers come in to provide sophisticated logistical services for small companies, which allows them to expand customer reach at a reduced cost. Small businesses can also enjoy the benefits of using inventory software to see what's happening in the inventory in real-time. They can know when to ship more goods to the fulfillment centers and when the products are expected to reach the customer.
Fulfillment centers eliminate confounding situations where you have more orders than what you have in stock or when shipping the wrong product causes a backlog of returns. Overall, fulfillment centers are great for small businesses, but if you're really looking to take you inventory management to the next level, get in touch and try a demo of Dynamic Inventory software.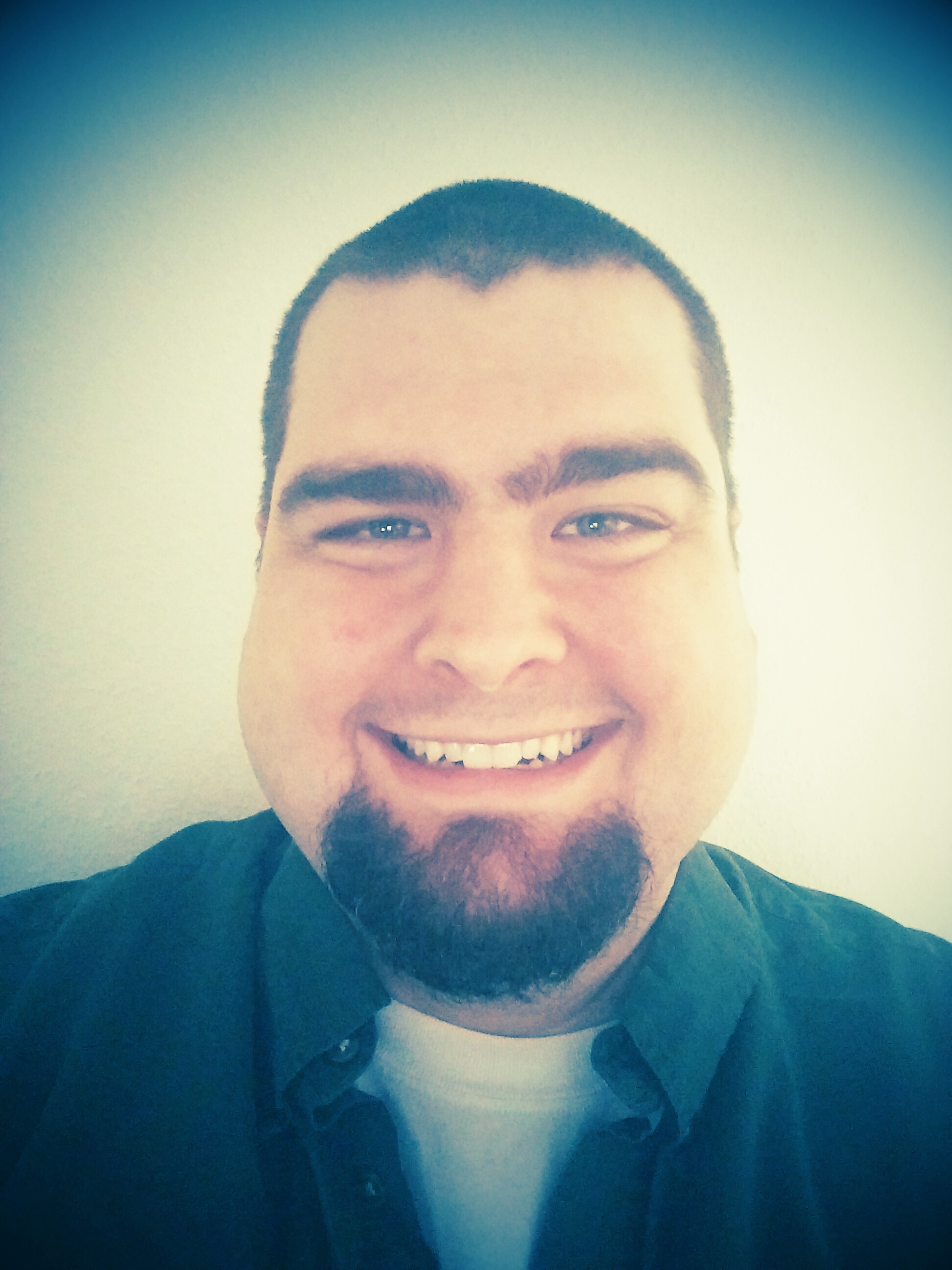 Adam is the Assistant Director of Operations at Dynamic Inventory. He has experience working with retailers in various industries including sporting goods, automotive parts, outdoor equipment, and more. His background is in e-commerce internet marketing and he has helped design the requirements for many features in Dynamic Inventory based on his expertise managing and marketing products online.